For several years Federica has been translating professional management documents in business-specific jargon, which we then deliver to our client companies.We are highly satisfied with the quality of her work, as we never have any need for her translations to be revised. She always meets the deadlines, in fact she often delivers her work earlier!
Working with Federica is very easy: she is professional, flexible and highly accurate!
Bruna Migliazza, Marketing Manager, Hay Group Italy

Federica Pojaga has worked as one of our valued translators since 1988.
She has always proven able to work to our deadlines and obliging when required to assist with difficult projects.
Federica is bilingual in Italian and English and also has an extensive knowledge of Spanish and French.
Her work is consistently well presented and thoroughly checked and we value her attention to detail and thoroughness. She is able to tackle a wide range of subject matters and her intelligence and excellent education are evident in the quality of her work.
Federica is our first choice when dealing with an Italian/English project and I would recommend her services wholeheartedly .
Carol Campbell, Managing Director of Translat Limited, Jersey, Channel Islands

StyDO is a B2B startup operating within the high-end fashion sector, with Italian and European clients.
As such being able to respond very quickly to its foreign representatives with effective, clear and accurate communication, above all in terms of contract documentation, is the company's key requirement.
Federica's translation work has undoubtedly been instrumental in reflecting the diverse aspects of the Italian language faithfully.
Professionalism, speed and accuracy characterise Federica's work and she is our translator of reference for the English language!
 Roberta Roffi – Co-founder of StyDO

The translation into English of our website was done to a professional standard, accurately and quickly and was fairly priced; we can therefore consider ourselves fully satisfied with Federica Pojaga's work.

CeLIM

is an NGO founded in Milan, Italy, in 1954 and recognised by the European Union and by the Ministry of Foreign Affairs for its activities in international cooperation and education for sustainable development and by the Ministry for Equal Opportunities for the commitment against racism and xenophobia.
Today CeLIM operates in Mozambique, Zambia, Albania, Kosovo, Kenya and Lebanon.
Since 2010 Federica has been supplying her services on a voluntary basis by translating with extreme expertise and promptness materials which are of use to our projects and from this year she will be supporting us in the selection process of candidates for the International Civil Service with tests aimed at assessing their knowledge of the English language.
Davide Raffa – Director (

CeLIM

– Impact to change)

For several years our company has been availing itself of Mrs. Pojaga's work.
Her work has always fulfilled our expectations and has always been delivered on time.
The accuracy and fluidity of her translations have been much appreciated also by our English-speaking clients.
Paolo Wolfsgruber – CEO 

Wolf

 Group S.p.A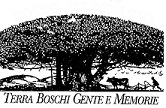 The objective of the local association Terra, Boschi, Gente e Memorie is to study, protect and enhance the natural environment of a wide area of countryside in Piedmont.
Since 2003 the association has been publishing a series of studies and essays (I Quaderni di Muscandia).
For over 10 years we have been making use of Federica's skills for the translation of documents, articles, essays and scientific work which we publish in our Quaderni or use for conferences, workshops and international symposia.
Federica's work is impeccable and so is her punctuality in delivering it.
Whether dealing with technical, scientific or more literary texts, her translations are always correct, meticulous and accurate to the last detail.
All our scientific correspondents strongly value her accomplished work.
We are very happy with her work and for our Association Federica has become a key figure.
Franco Correggia
Scientific advisor,
Chairman of the Association Terra, Boschi, Gente e Memorie
Editor of Quaderni di Muscandia